2019 Board Members
SUM Sithen
Festival Director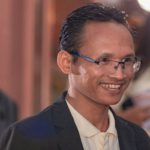 Sithen has mobilized thousands of young filmmakers since 2009, through short film events, screenings and workshops. He went on to manage the sole Cambodian content distribution company from 2016 to 2017. After rebranding KonKhmer KounKhmer into SFA in 2018, he completed his feature film production course in Korea. Since early this year, he has set up his own production "Dancing Rains" to add value to Cambodian feature films. His personal vision is to pave the way for local filmmakers and expand their horizons with international co-productions.
After serving as Spokesman to CSFF in the last seven years, Sithen takes on the role of Festival Director this year. By his new slogan, "Liven Up Your Stories", he believe 2019 should be the year to make forgotten short stories alive on the big screen and connect short filmmakers with other Cambodian artists.
PHICHITH Rithea
International Programmer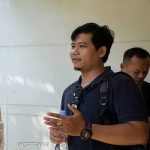 While training at Cambodia Film Commission in 2010, Ritheawas already hired to assist the director of "Golden Slumbers". In 2012, he co-founded ChaktomukShort Film Contest, now known as Festival. While working on leading commercial projects, he has been involved in remarkable international crews like "First They Killed My Father".
LIM Sophorn
Local Programmer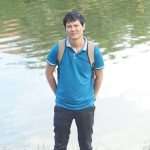 After working at Bophana Center for several years, as an archivist, Sophorn has freelanced in various technical capacities for international film crews. His passion for short films has contributed to local content through programming for CSFF since 2015. Since late 2017, he has set up his own production company, specializing in NGO works, with an Australian partner.
KOAM Vutha
Human Resources and Communication Manager
Since 2014, Vutha has made remarkable short films screened in both local and regional film festivals. He went on to train in documentary scripts in Phnom Penh and Malaysia. Currently, at Sunflower Film Alliance (SFA), he serves as President and heads Communication Department.
KOAM Vuthy
Marketing and Finance Manager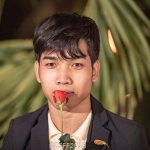 A PSE graduate in Business Major, Vuthy started off in the media industry as Assistant Manager at NG Radio. Since last year, he has assisted the production of several short films. While working on TV series at TV9, he heads Business Department and support Vutha as Vice-President at SFA.