Every year, CSFF would not be possible without financial support from our commercial sponsors and non-profit funders. This year, as we seek to sustain our operations, with the resume of physical screenings, we still need more funding to achieve our annual mission.
If you care to take part in growing emerging filmmakers through our festival, you may contribute your cash to us by the following methods:
For Cambodia
1- ABA – SUNFLOWER FILM ORGANIZATION – 000804814
2- WING/True Money/Other money transfer platforms – 015 226 602
3- Check – issued to: SUNFLOWER FILM ORGANIZATION
4- Cash – contact 015 226 602 (Telegram)
If you're now ready, here's your shortcut: Just scan this QR Code!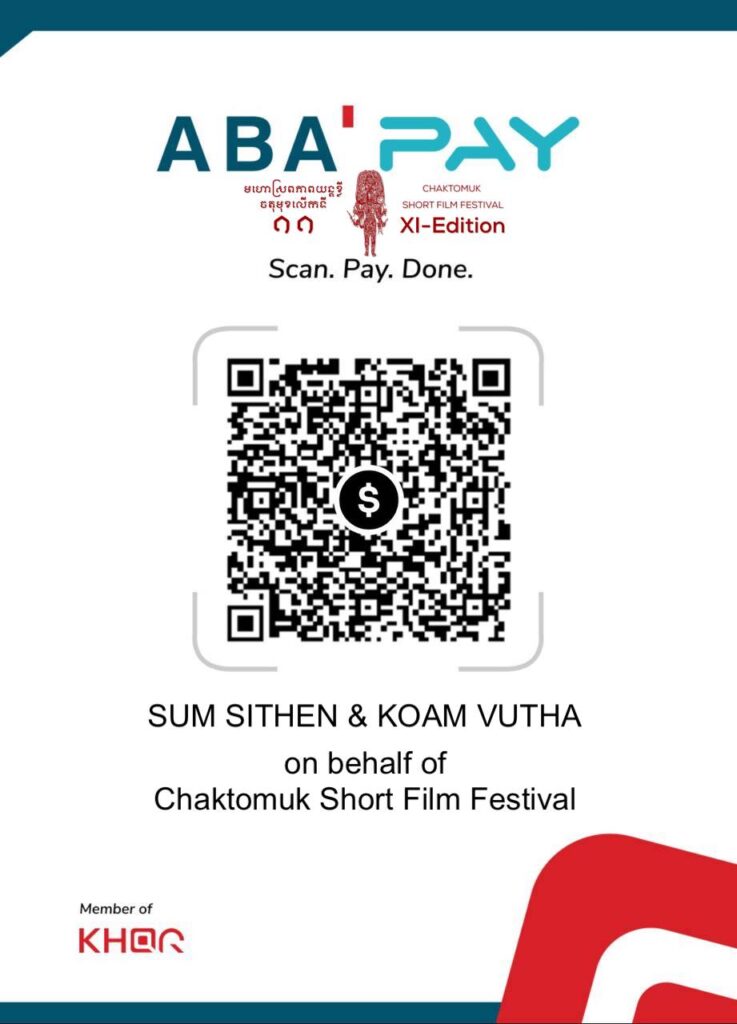 For the rest of the world, please email us at info@csff.co or chaktomukshortfest@gmail.com.