CSFF will select the outstanding short films, out of our 2022 entries, for the current edition by mid-August. The winners will be divided into the following categories as:
🏆 Best Cambodian Short Film ($1,000)
🏆 First Runner-Up Cambodian Short Film ($500)
 🏆 Best International Short Film ($500)
🏆 Cambodian Audience Choice Award ($300)
🏆 International Audience Choice Award (TBC)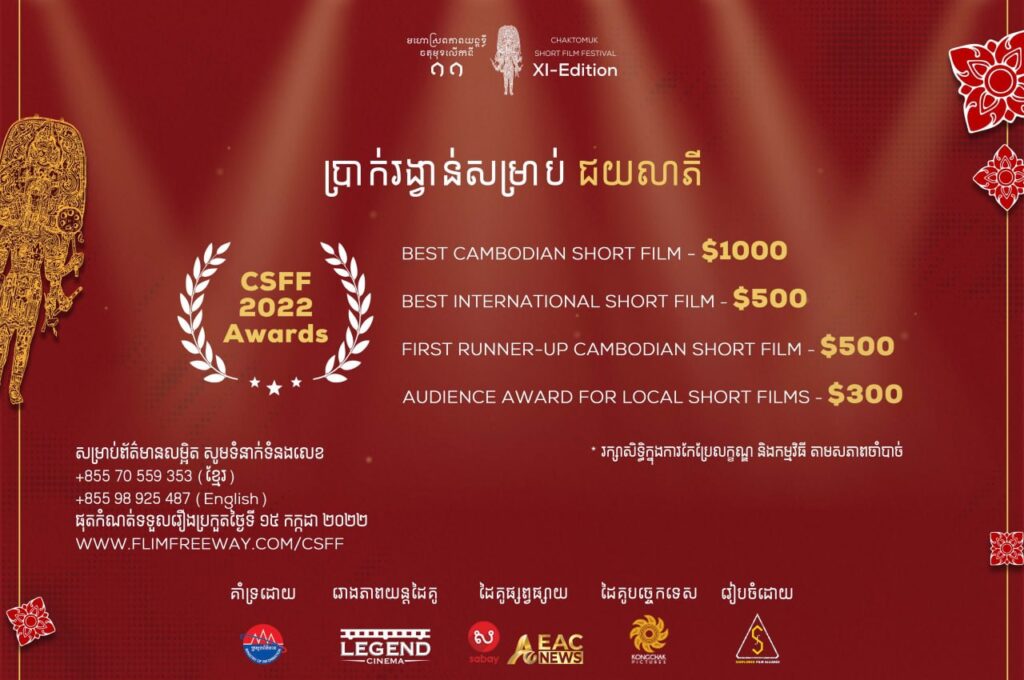 Other (cash) awards may be customized upon sponsor or funder's requests. All the results will be announced on our closing night.
Contact us now at info[a]csff.co, to find out about this branding opportunity!