Due to overwhelming requests by filmmakers, Chaktomuk Short Film Festival (CSFF) is now extending its deadline for submission until August 15th, 2023.
Since last April, CSFF-XI has launched its call for entries of short films until July 15th, 23:59 (Cambodia time). Yet, it has now delayed its call till August 15th. Therefore, you have nearly another month to go for you to hurry up your submission to our festival in order to gain new experiences and network with varied filmmakers from both Cambodia and the rest of the world.
For your remark, so far, besides social media campaigns, CSFF conducted a new format of Chaktomuk Film Insight (CFI), coupled with on-set practices. This workshop was held on June 25th, shared by Mr. SOK Chanrado, our 2022 co-champion, on "Directing a short sequence", with some 20 participants.
"I feel very delighted to have attended such a practical workshop, learning how to direct a short scene and still remembering what I practiced on set", affirmed Miss KHUM Thida, a participant of CFI 2023.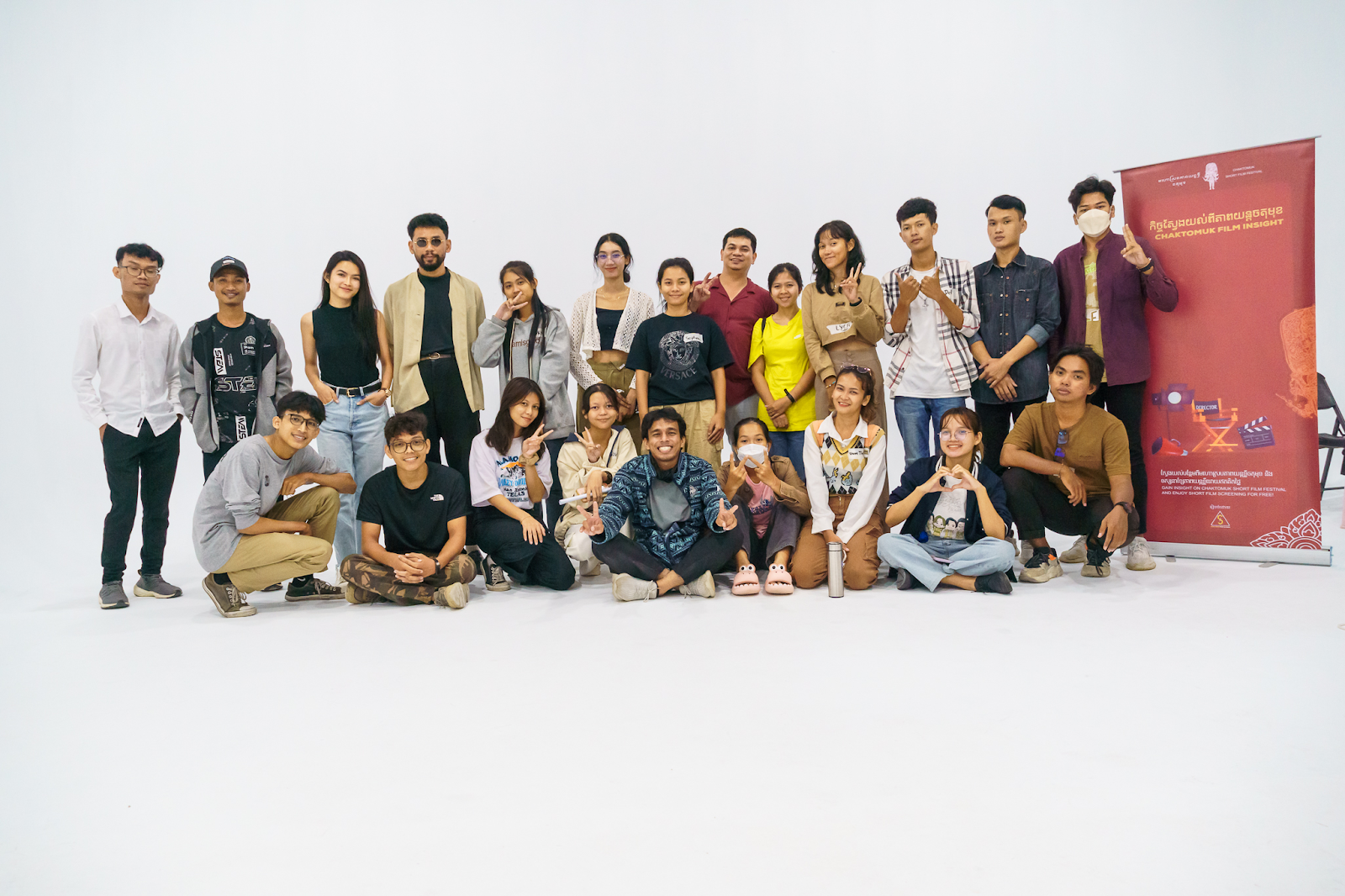 (Thida: front row, third from right)
"The new CFI has remarkably achieved its objective. Therefore, we are going to emulate this format next year in order to motivate more candidates to experience real filmmaking activities with our invited filmmakers or winners. Besides, if you have already completed your new short films, hurry up to submit them to us now that we have extended our deadline so you could polish your works before submission!" recalled Mr. Sum Sithen, CSFF 2023 Director.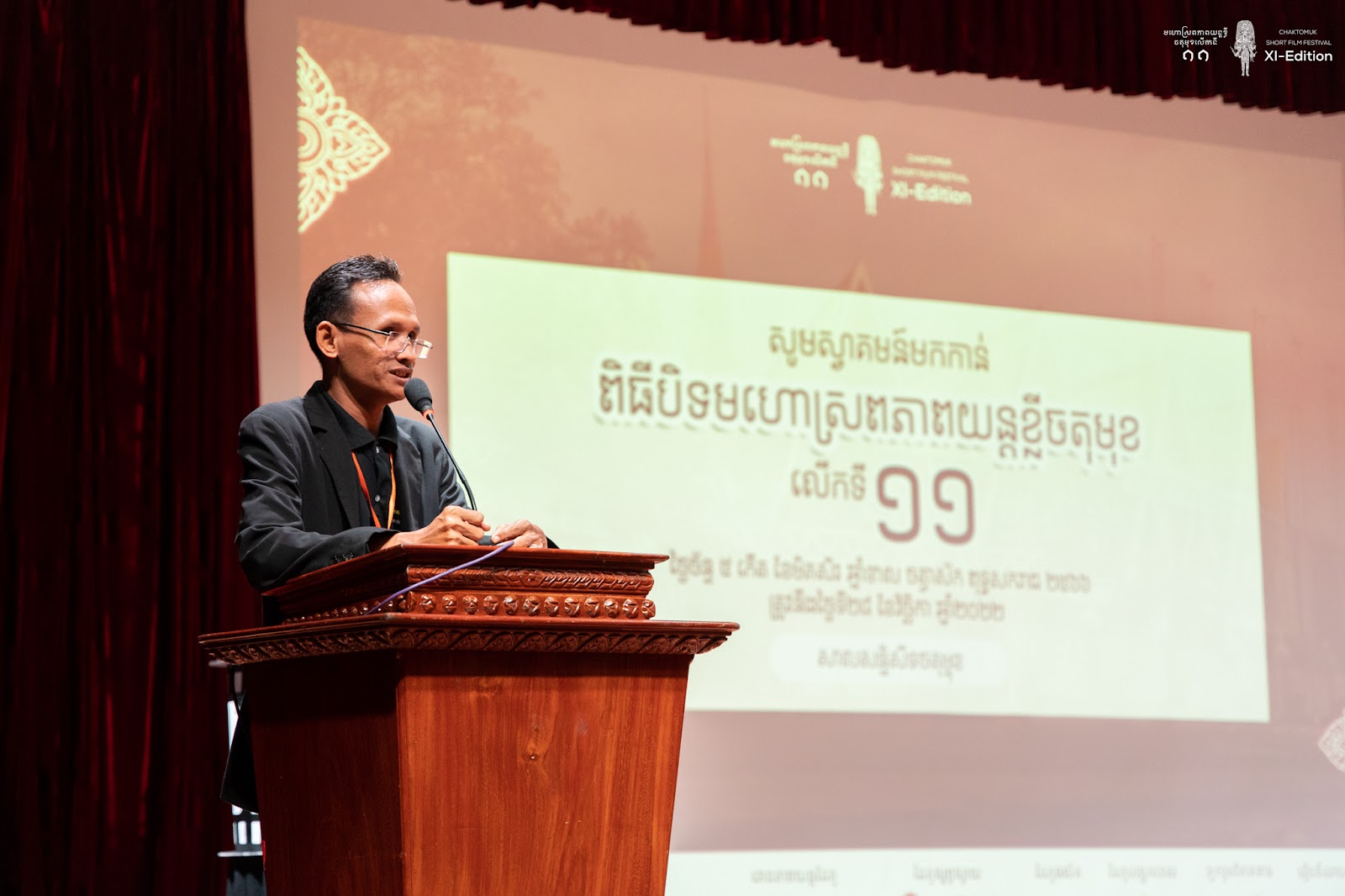 (Sithen: speaking at the closing of CSFF-Xi [2022])
Like in previous editions, besides fictions, CSFF continues to accept documentaries, music videos and animations, as long as their maximum lengths do not each exceed 30 minutes. In addition, CSFF-XII will continue to prize our local winners with cash awards, funded by Cambodian Children's Fund (CCF), in the following competitive categories:
🏆 Best Cambodian Short Film – $1,000
🏆 First Runner-Up Cambodian Short Film – $500
🏆 Audience Award for Local Short Films – $300
🏆 Best International Short Film – $300 (from submission fees collected from international filmmakers)
Since its new edition launch, CSFF has been officially supported by Cambodian Living Arts, through "Dam Dos" Grant and Everything About Cambodia and recently by CCF, Apsara Media Services (AMS) and Ministry of Culture and Fine Art.
The festival is also looking for more financial support in order to prepare and produce promotional events and materials to reach out to filmmakers, students and wider public, as well as to support the festival committee to deserve our audience and stakeholders' trust.
If you want to network with other filmmakers in Phnom Penh and connect your story with a large audience, submit your short film now to us through https://filmfreeway.com/CSFF or http://csff.co/submission/.
For more information, please visit our platforms as follows:
About Sunflower Film Alliance
Operated since late 2017, Sunflower Film Alliance (SFA), considered a youth collective under Sunflower Film Organization (SFO), gathers volunteer members, across Cambodia, with film interest and skills, aged between 15 and 40. This organization itself was officially registered with the Ministry of Interior as a non-profit organization on March 13, 2019.
SFA itself has produced and co-produced, since late 2017,"Family and You" omnibus series (2017), "Kon Khnhom" TV show with TVK and a few short films, like "akumu project" and others. Since 2019, SFA has organized "Let's Document Cambodia", training over 200 Cambodian youth from Phnom Penh and various provinces in making short documentaries. Our aim is to promote the understanding about film production to build a more rebust Cambodian film industry, organizing training courses and showcasing their works on social media, cinemas, festivals, including its own flagship Chaktomuk Short Film Festival, as well as its provincial and overseas allies. As such, Cambodian young filmmakers will be better known on the international stage.
For more inquiries, please contact:
Miss VON Lyer
Supervisor of Communications/Designs
HP: +855 69 450 410
Email: com@csff.co
*****
Attached Materials: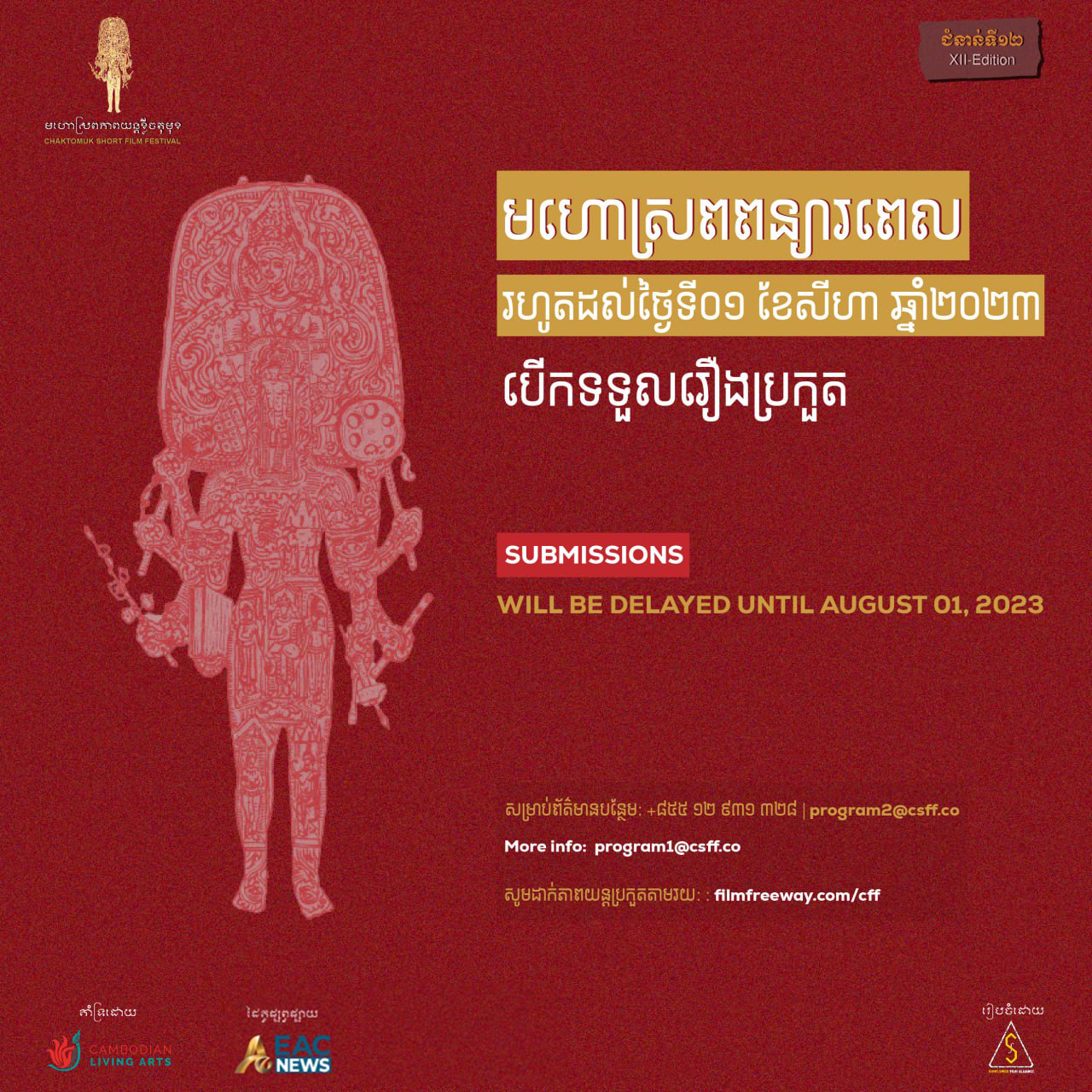 Links to:
Photos of CFI 2023 at Need Image Studio
"IDK Just Yet!", CSFF 2023 Short Film on Submission Extended Deadline